QuietCool Whole House Fan Installation
When you live in the South Bay you enjoy comfortable outdoor weather – while you house can be hot. Bring the outdoor weather in with a whole house fan by QuietCool. QuietCool can save customers up to 50-90% off A/C related electricity costs. A whole house fan and an attic fan can help consumers save money, enjoy better health, and cool their home for just pennies an hour.
The QuietCool System is a "New Generation Product," based on a proven method of whole-house cooling that has been around for years. It is the most versatile cooling and ventilating system on the market today! It Cools. It Ventilates. It Exhausts. The QuietCool fans are a multi-fan and multi-location system that moves large volumes of air (CFM) per fan.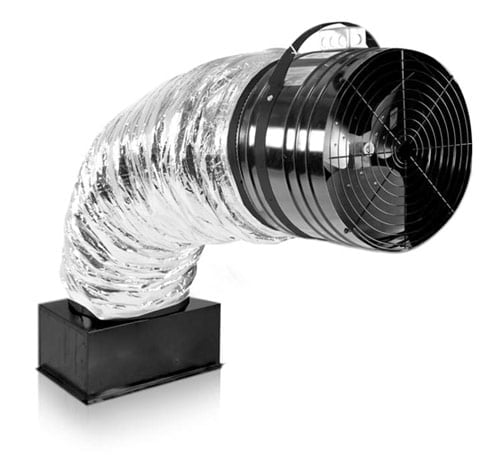 QuietCool Stealth Pro Line
The Stealth Pro line of QuietCool Advanced Whole House Fans was first introduced in 2014 and is an evolution of our Energy Saver Classic line. The QuietCool Stealth Pro is available exclusively through licensed contractors, authorized dealers, and wholesalers, the Stealth Pro Line is QuietCool's top of the line whole house fan product.
Saves up to 90% off your A/C Bill
We offer the most energy efficient whole house fan systems on the market. This allows our consumers to recapture their investment quicker than any other "green energy" product on the market with the ability to cut A/C costs by up to 90% and reduce A/C wear & tear.
Cools your Entire Home
The QuietCool whole house fan system cools the entire house by up to 30 degrees and the attic by up to 50 degrees. The system will make you feel 10 degrees cooler instantly.
Quietest Whole House Fan on the Market Today
The QuietCool whole house fan operates at the sound of a whisper. You will be able to sleep, talk, or watch TV without noise disruption. QuietCool whole house fans average at 45 dB while a traditional whole house fan averages at 85 dB.
Alan H. - Torrance, CA
Contracted with AC Plumbing to install a Quiet Cool whole house fan. The installers arrived within the arrival window and installed the fan in about 2 hours including all the required electrical. The installers worked hard, worked clean, answered all my questions, and were friendly and courteous. On the subject of the whole house fan, why did I wait so long to have one installed? The advertising hype about the effectiveness of whole house fans is true. The fan pulls the hot stale air from the inside of the house and replaces it with cool clean evening air from outside. Since the house now starts out cooler in the morning, it does not get as warm during the day making it much more comfortable. We are very pleased with AC Plumbing and our Quiet Cool whole house fan.