Samsung HVAC Preferred Plus Dealer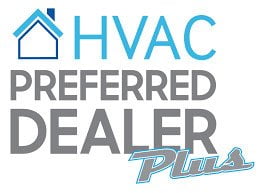 HVAC Preferred Plus Dealers are recognized Samsung residential installers and servicers. These professionals can help you find an efficient solution for your home and send out a knowledgeable professional to install your new Samsung system. Because of their trusted status, Preferred Plus Dealers can offer a robust warranty on many Samsung systems. Additionally, these professionals can service your existing Samsung system, if necessary.
Trained Installers are knowledgeable and able to install a Samsung system in your home. These professionals are trained and have exemplified proficiency in installing a Samsung system. If you are looking to purchase a system and have it installed properly, these professionals are for you.