Many homeowners don't think about the quality of air inside their home. Their homes are clean, neat and orderly, so why the concern? Indoor air pollution has many forms that can affect the cleanest of homes.
Volatile Organic Compounds (VOCs)
Many household products release toxic VOCs into the air. Things such as carpets, paints & household cleaners are on the list. When your home is shut tightly during a hot summer or cold winter season, VOCs really have nowhere to go.
Other Contaminants
In addition to VOCs, allergens, mold spores, bacteria & viruses can all make their way into the air inside your home. As your HVAC system runs, it simply distributes them to every room.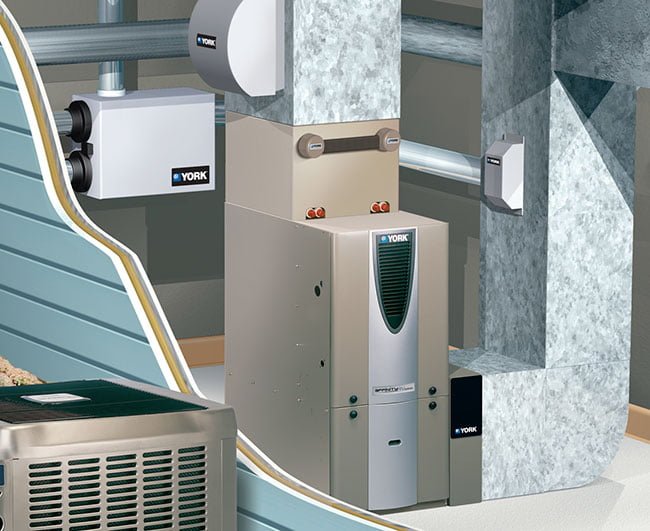 Create a Healthier Indoor Environment
YORK® offers a complete range of indoor air quality products including humidifiers, dehumidifiers, air filters and ultraviolet air purifiers to enhance your HVAC system.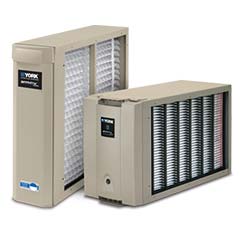 Hybrid Electronic Air Cleaner (MERV 16) /
Media Air Cleaners (MERV 11 and MERV 13 Filters)
Provide your family with a healthier indoor environment to help alleviate allergy and asthma sufferers and to reduce the risk of exposure to airborne viruses.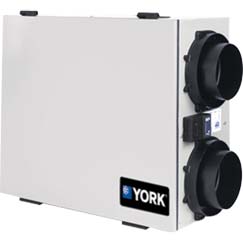 Energy Recovery Ventilator /
Heat Recovery Ventilator
Ventilators work with your existing HVAC system to replace unhealthy stagnant air with fresh, conditioned air from the outdoors.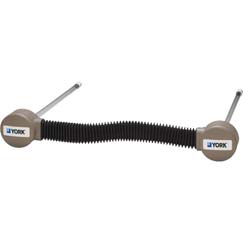 Ultraviolet Air Treatment System
The YORK® Affinity™ Series Ultraviolet Air Treatment System actively destroys the microbial and virus growth that can occur when an HVAC system experiences condensation.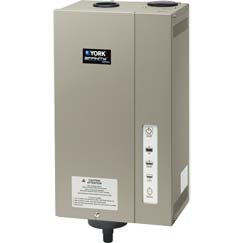 Humidifier
The YORK® Affinity™ Series Steam Humidifier delivers optimal humidity levels – up to 23.3 gallons per day (GPD) – even when your HVAC system is not engaged. It also reduces the conditions that can lead to mold, bacteria and virus growth.