If you need heating repair in the South Bay, CA call AC Plumbing, Heating & Air Conditioning.
Keep your furnace running right on the coldest nights. Trust our well-trained experts for your furnace repairs and servicing. Our knowledgeable staff will be prompt and help you find the best HVAC solutions for your home or business.
We will thoroughly inspect your heating system, find the problem and make the necessary repairs fast. Our trucks are stocked with quality parts so that we can get your heater fixed.
S B. - San Pedro, CA
This company was a life saver. We had another company come out and look into our furnace and the repair person immediately said it couldn't be fixed and wrote us an estimate for $3500. I called AC Plumbing based on YELP reviews and they were able to squeeze us in for a service to look at our furnace, deduced the issue and were able to fix it for $900. It was during our rare cold snap and we were really grateful. Their tech, Salvador, was really friendly and professional, too.guys sooner. Thank you AC Plumbing and Eddie.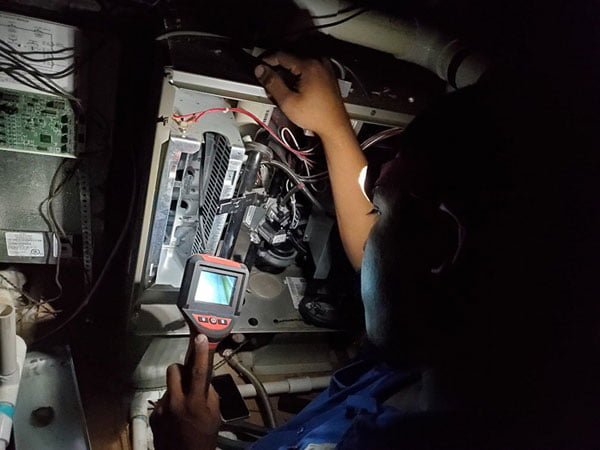 Contact us for heating repair
in the South Bay