Plumbing in Redondo Beach, CA
Plumbing problems concerning drains or sewers are problems noone likes. But if you live or do business in a place long enough, eventually you'll need someone you can trust for your plumbing in Redondo Beach, CA. AC Plumbing, Heating & Air Conditioning is available – we are your go-to emergency plumber in Redondo Beach, CA.
We will diagnose & repair clogged drains & backed up sewer lines FAST!
One common problem is a clogged drain. Kitchen drains can clog over time, draining slower as grease, grime, and food build up inside of the pipes and eventually create a blockage. Bathrooms have their own unique challenges when toilets, sinks, tubs, and showers become clogged with hair, soap scum, toothpaste, and other sludge. A clogged drain might seem like a minor inconvenience at first, but if ignored long enough it can result in much bigger problems like plumbing and piping issues. Call us for fast drain cleaning in Redondo Beach, CA.
Plumbing Services in Redondo Beach
We do more than simply unclog drains, fix leaky faucets and water heaters! We offer quality plumbing repair in Redondo Beach, CA for problems such as sewer back-ups and clogged toilets. We also offer highly specialized services like sewer video inspection.
Drain Cleaning, Repair & Maintenance
Sewer Repair
Drain Inspection & Leak Repair
Re-Pipe
Toilet Repair
Water Filtration
Water Heater Repair
Tankless Water Heater Installation
Water Heater Repair & Replacement

Your Redondo Beach Plumber
AC Plumbing, Heating & Air Conditioning provides water heater repair in Redondo Beach, CA and all of the South Bay. We offer traditional tank and tankless water heater repair, service and new installation. With our affordable services, you can have our professional plumbers upgrade your old, inefficient hot water heating system with a brand new, energy efficient system that will provide you with instant hot water while lowering your monthly utility bill at the same time.
Liz B. - Redondo Beach, CA
Can't say enough about Eddie and his crew today! Thank you all for your fast and professional work. Eddie arrived this am and recognized the significance of our water leak and called for a crew to help him get started immediately. They had to dig deep in front of house and front lawn and replaced water line from meter to house. Then they replaced everything beautifully when they were done. Thank you AC Plumbing! You are a reliable, professional and honest company!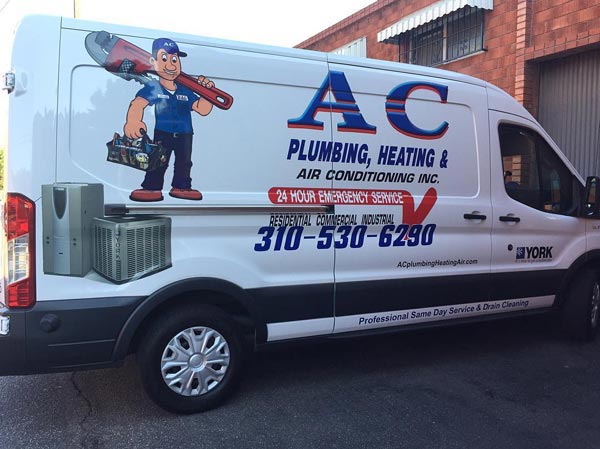 Schedule Service
For Plumbing in Redondo Beach, CA
Redondo Beach, CA 90277, 90278