Air Conditioning Installation in Torrance, CA
When it's time to install a new air conditioner in your home, the first step is to select a cooling system that will meet the demands of your family and home. It should be the right size, cost and energy efficiency to match your budget. That's where we come in, providing the best air conditioning installation!
For all your air conditioning installation and replacement needs in Torrance, CA call AC Plumbing, Heating & Air Conditioning. We offer comprehensive installation and replacement options designed to meet your specific needs.
Replacing your air conditioner unit is unavoidable and when that time comes you can trust AC Plumbing, Heating & Air Conditioning to provide you with the most comprehensive estimate for a brand new air conditioner
Price Match – Get the best deal in your area

Great Product Warranties

Licensed & Qualified contractor
Yuka K.
Torrance, CA
I have nothing but good things to say about this company. Their professionalism is superior and sincere. Armando's leadership shows how his team functions with punctuality, confidence and dedication.Our project of installing an air condition unit seemed simple and straight forward at first, however we ran into an unexpected problem. Armando returned to discuss our options and was able to complete the project successfully. I trust in their business style that they always put customers first. You won't be disappointed with AC Plumbing.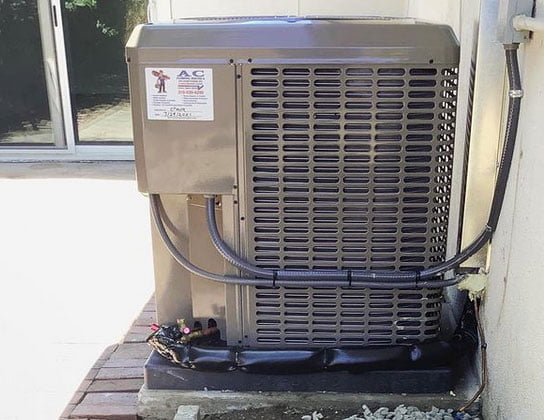 Get a free estimate for
Air Conditioning Installation in Torrance, CA
For Residential Customers Only
Torrance, CA 90501, 90502, 90503, 90504, 90505, 90506