Air Conditioning Installation in Torrance, CA
When it's time to install a new air conditioner in your home, the first step is to select a cooling system that will meet the demands of your family and home. It should be the right size, cost and energy efficiency to match your budget. That's where we come in, providing the best air conditioning installation!
For all your air conditioning installation and replacement needs in Torrance, CA call AC Plumbing, Heating & Air Conditioning. We offer comprehensive installation and replacement options designed to meet your specific needs.
Replacing your air conditioner unit is unavoidable and when that time comes you can trust AC Plumbing, Heating & Air Conditioning to provide you with the most comprehensive estimate for a brand new air conditioner.
Central Air Conditioning Installation
Central air conditioning systems are well-suited for single-family homes, as they offer the convenience of regulating the temperature of your entire house from a single control panel. Typically, these systems consist of an indoor air conditioning unit, which is usually located in the attic or basement, and an outdoor unit that can be placed on the ground near the house or on a flat roof.
Mini-Split System Installation
If homeowners are considering installing air conditioning for the first time in their home, they may want to explore mini-split systems as an alternative to traditional central AC. These systems consist of multiple indoor units, which enable you to cool separate areas or "zones" in your home independently. Additionally, mini-split systems have an outdoor unit that facilitates the release of warm air, as with all air conditioners.
Yuka K.
Torrance, CA
I have nothing but good things to say about this company. Their professionalism is superior and sincere. Armando's leadership shows how his team functions with punctuality, confidence and dedication.Our project of installing an air condition unit seemed simple and straight forward at first, however we ran into an unexpected problem. Armando returned to discuss our options and was able to complete the project successfully. I trust in their business style that they always put customers first. You won't be disappointed with AC Plumbing.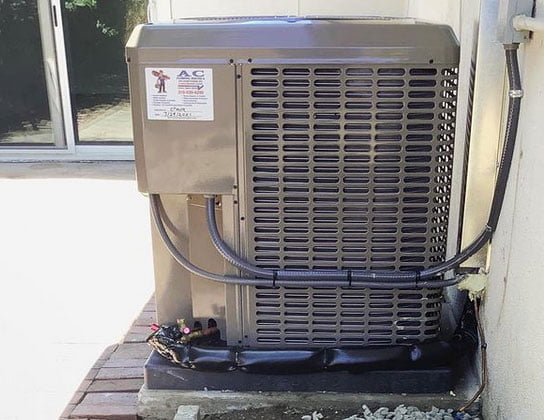 Get a free estimate for
Air Conditioning Installation in Torrance, CA
For Residential Customers Only
Torrance, CA 90501, 90502, 90503, 90504, 90505, 90506