Air Conditioning Replacement in Torrance, CA
If you're experiencing frequent breakdowns, rising energy bills, or poor indoor air quality, it may be time to consider an air conditioning replacement in Torrance, CA. Other signs that your AC system is nearing the end of its lifespan include strange noises or odors, uneven cooling, and reduced airflow. AC Plumbing, Heating & Air Conditioning can help you determine whether an air conditioning replacement is the best option for you, based on the age, condition, and efficiency of your existing system.
Upon determining that a replacement is the best course of action, AC Plumbing, Heating & Air Conditioning will assist you in selecting a new air conditioning system that suits your specific needs. They consider factors such as the size of your home, energy efficiency requirements, and budget constraints to recommend the most suitable options.
Air Conditioner Replacement by Professionals
When you have an older AC system that is no longer properly functioning, the last thing you want to hear is that it needs to be replaced. While we hate to give you that news, there are a number of benefits to investing in a new AC system.
We will use all of our expertise to help you select the right equipment and, whatever the choice, you can rest assured that it's a choice we'll stand behind. All of our air conditioning products are backed by great manufacturer's warranties. Extended warranties are available as well. Furthermore, our workmanship is of the highest quality in the industry, performed by certified technicians.
The Air Conditioning Replacement Process – What to Expect
At AC Plumbing, Heating & Air Conditioning, we make the air conditioning replacement process in Torrance, CA as seamless and stress-free as possible. Our team of experienced technicians will evaluate your home's cooling needs and recommend the best replacement options for your budget and preferences. We'll then schedule a convenient time for the installation, and our team will remove your old system, install your new air conditioner, and test it to ensure it's running efficiently. We'll also provide you with guidance on how to operate and maintain your new system, so you can enjoy optimal comfort and energy savings for years to come.
Financing For Your Air Conditioning Replacement
We offer a variety of financing options. Take advantage and get the innovation, efficiency, and cooling comfort of York air conditioner with a plan that works with your budget. View our financing options.
South Bay Air Conditioning Service Area
Torrance, Rancho Palos Verdes, Carson, Harbor City, Redondo Beach, Rolling Hills, Manhattan Beach & Hermosa Beach, CA
Yuka K.
Torrance, CA
I have nothing but good things to say about this company. Their professionalism is superior and sincere. Armando's leadership shows how his team functions with punctuality, confidence and dedication.Our project of installing an air condition unit seemed simple and straight forward at first, however we ran into an unexpected problem. Armando returned to discuss our options and was able to complete the project successfully. I trust in their business style that they always put customers first. You won't be disappointed with AC Plumbing.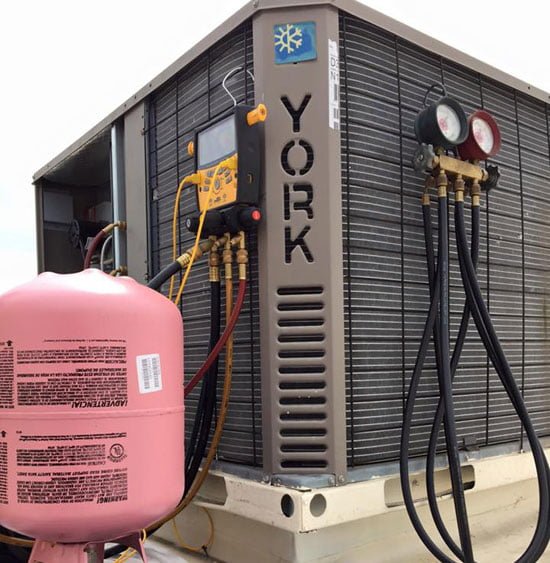 Get a FREE estimate for
air conditioning Replacement

For Residential Customers Only
Torrance, CA 90501, 90502, 90503, 90504, 90505, 90506