Air Conditioning Replacement in Torrance, CA
When you need an air conditioning replacement in Torrance, CA, you want to find a replacement system that fits your every need.
You can purchase the most expensive air conditioning equipment available, but if the system isn't sized, designed and installed correctly, the new equipment will not last. AC Plumbing, Heating & Air Conditioning is experienced in air conditioning replacement in Torrance.  We're experts at designing the ideal solution for the unique needs of your home.
Air Conditioner Replacement by Professionals
When you have an older AC system that is no longer properly functioning, the last thing you want to hear is that it needs to be replaced. While we hate to give you that news, there are a number of benefits to investing in a new AC system.
We will use all of our expertise to help you select the right equipment and, whatever the choice, you can rest assured that it's a choice we'll stand behind. All of our air conditioning products are backed by great manufacturer's warranties. Extended warranties are available as well. Furthermore, our workmanship is of the highest quality in the industry, performed by certified technicians.
Financing For Your Air Conditioning Replacement
We offer a variety of financing options. Take advantage and get the innovation, efficiency, and cooling comfort of York air conditioner with a plan that works with your budget. View our financing options.
South Bay Air Conditioning Service Area
 Torrance, Rancho Palos Verdes, Carson, Harbor City, Redondo Beach, Rolling Hills, Manhattan Beach & Hermosa Beach, CA
Yuka K.
Torrance, CA
I have nothing but good things to say about this company. Their professionalism is superior and sincere. Armando's leadership shows how his team functions with punctuality, confidence and dedication.Our project of installing an air condition unit seemed simple and straight forward at first, however we ran into an unexpected problem. Armando returned to discuss our options and was able to complete the project successfully. I trust in their business style that they always put customers first. You won't be disappointed with AC Plumbing.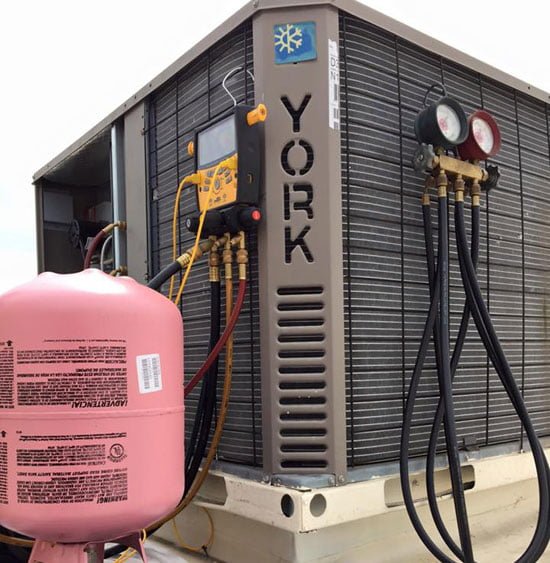 Get a FREE estimate for
air conditioning Replacement

For Residential Customers Only