Air Conditioning Replacement in Rancho Palos Verdes, CA
Your summertime utility bill can be costly depending on the efficiency of your air conditioning system. AC Plumbing, Heating & Air Conditioning offers air conditioning replacement in Rancho Palos Verdes. We are dedicated to providing the finest in indoor comfort control. When we say "finest" we mean reliable, efficient and high performing all in one amazing package. Read our reviews.
The design and install of your AC, heat pump and matching indoor equipment is crucial to realizing the longevity, comfort and efficiency that you are after. Trusting this to an AC contractor who is learning the ropes can actually cost you thousands of dollars in equipment problems and lost efficiency. AC Plumbing, Heating & Air Conditioning has the knowledge & experience to provide quality air conditioning installation in Rancho Palos Verdes, CA. We do the job right, and protect your hard earned money, and the comfort of your home and family.
Air Conditioning Repair in Rancho Palos Verdes
When the summer air is hot and you really need a reliable cooling system, air conditioner problems are just not cool! We offer FAST AC repair in Rancho Palos Verdes for any make and model of equipment. We have the experience to fix the true problem quickly.
Sandy P. - Palos Verdes Peninsula, CA
We have hired "heating and air conditioning companies" for many years. Some were good enough, some fair, some poor and one a disaster.
Recently after over a year of "attempting" to get the "disaster company" to fix the leak they caused, to repair the air conditioning improper installation, and repair also the wine cellar unit, we decided to make a complete change.
We used Yelp to choose and chose AC as they had 74 five star reviews.
We noted that the owner Armando even thanked those customers who posted good reviews.
We chose AC ac-plumbing-heating-and-air-conditioning-harbor-city; Owner Armando!
We found a FIVE STAR for sure. Good looking and clean trucks, uniformly dressed employees, and the Owner was part of the team that did 2 new air installations for us.
Fantastic would not be a strong enough praise. Clean, competent, informative, fair pricing, (even got for us the utility discounts for the 2 new units), and also did some difficult changing of the duct system.
And surprise surprise even provided the installation and warranty manuals for each system at the completion of each installation.
Saying we are satisfied is not sufficient - we are ECSTATIC - Armando and team deserve Six Stars.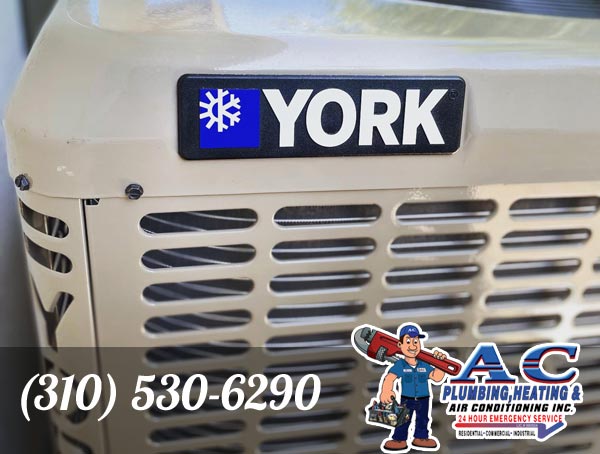 Air Conditioning Replacement in Rancho Palos Verdes, CA
Rancho Palos Verdes, CA 90274, 90275