Air Conditioning Repair in Palos Verdes, CA
Whether you need scheduled or emergency air conditioning repair in Palos Verdes, CA call AC Plumbing, Heating & Air Conditioning. We are experienced in all types of air conditioners for commercial or residential. Our technicians can quickly make the correct diagnosis and with our trucks are stocked with quality parts, we can make the repair quickly! This is one way AC Plumbing, Heating & Air Conditioning provides fast, quality AC repair in Palos Verdes, CA.
Air Conditioning Repair Services
Our AC repair services include troubleshooting, diagnosis, and correction of a wide variety of AC issues. Some common repairs are:
Refrigerant Leaks
Drainage
Air Filter
Thermostat
Inadequate Maintenance
Corrosion of Wire and Terminals
Breakers or Fuses
Sensor Problems
Air Conditioning Replacement in Palos Verdes, CA
Ready to replace your air conditioner? The average life span of an air conditioning system is 10-15 years. If your unit is close to ten years old and requiring expensive repairs, you may want to consider replacing it. Installing a new air conditioner can save you money in the long run.
Ask us about a free estimate for an air conditioning installation in Palos Verdes, CA. We can show you options to fit your comfort requirements & budget.
Daniel D.
Palos Verdes Peninsula, CA
Last year my AC broke on a late Friday afternoon on a weekend it was going to be 100+. They came over within the hour and fixed it with no emergency fee. Last week we had a pipe burst below our house at 7pm. They came over right away and replaced the section of pipe that was leaking. These guys are professional, prompt, and polite. Not to mention they do quick and efficient work. I can't recommend then enough.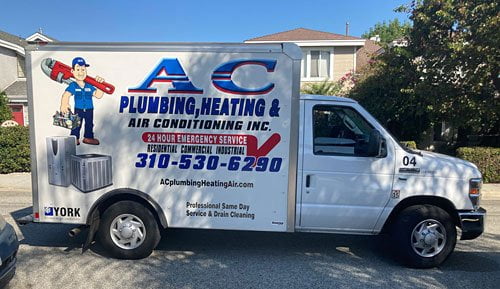 Schedule Service
Air Conditioning Repair in Palos Verdes, CA
Rancho Palos Verdes, CA 90274, 90275