Whole House Repipe Services in the South Bay
Serving: Torrance, Rancho Palos Verdes, Carson, Harbor City, Redondo Beach, Rolling Hills, Manhattan Beach, Hermosa Beach & surrounding areas.
If you're experiencing ongoing plumbing issues in your home, a whole house repipe may be the solution you need. At AC Plumbing Heating & Air, we offer professional whole house repipe services for homes in the South Bay area. Our team of skilled plumbers has the experience and expertise to assess your plumbing system and provide effective solutions to improve its performance.
The Benefits of Whole House Repiping
Whole house repiping can provide numerous benefits for homeowners, including improved water pressure, reduced water bills, and increased home value. Additionally, whole house repiping can eliminate ongoing plumbing issues, such as leaks and clogs, that can cause damage to your home and lead to costly repairs.
Experienced Plumbers for Your Whole House Repiping Needs
At AC Plumbing Heating & Air, we have a team of experienced plumbers who specialize in whole house repiping services. We use only the highest quality materials and state-of-the-art techniques to ensure that your new plumbing system is durable, reliable, and built to last.
Contact AC Plumbing Heating & Air for Your Whole House Repiping Needs
f you're in need of whole house repiping services in the South Bay area, AC Plumbing Heating & Air is here to help. Contact us today to schedule exceptional plumbing services from a team you can trust.
Angela L. - Torrance, CA
We were referred by a friend to AC plumbing after having gone through over 10 plumbers to solve a bad plumbing stoppage after we moved into our new home. Every plumber had a new plan to fix the problem that was super expensive and ultimately didn't spend the time to diagnose the problem well enough to fix the problem once and for all. Armando and his team were professional, respectful, and knowledgeable AND affordable. We appreciate how reliable and quick to respond you all were and will be using you all as our plumbing expert!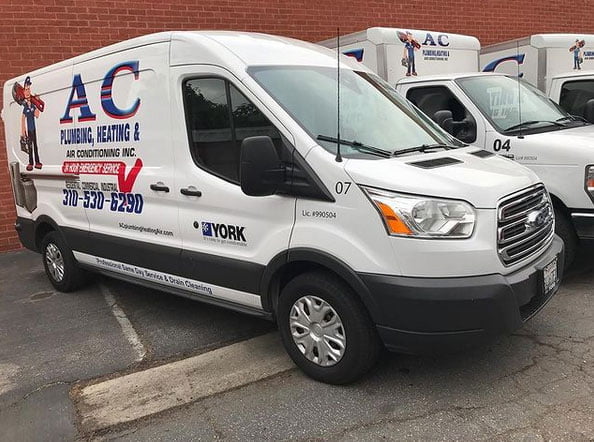 Whole House Repipe in the South Bay
Contact us