Whole House Repipe in South Bay
Plumbing issues are progressive and will get worse over time if not properly repaired. If your home has damaged, corroded or leaky pipes, the only solution is to find & fix them before they cause serious damage. We are you local repipe specialists! Our PEX and copper repipes will handle your plumbing problems permanently!
Don't let old pipes break the bank bank – Repipe and save!
If your home was built over 20 years ago, you could have damaged, corroded or leaky pipes that could cause increasingly costly problems for you as time goes on. Galvanized metal or low-quality copper pipes deteriorate quickly and polybutelene pipes could fail and cost you thousands in water damage.
If you don't know what's going on with your pipes, call us and we'll send a qualified professional to give you an estimate on what is needed.
The Best Local Plumbing Company in the South Bay
For your plumbing and sewer needs in the South Bay, contact AC Plumbing, Heating & Air Conditioning. If you need a reliable and professional plumber in in the South Bay, that is known for offer outstanding, prompt, and highly professional plumbing and sewer services, we are here to help.
We offer a wide range of plumbing, sewer, and drain services, including plumbing installations and repairs, drain cleaning, repiping, water heater installation, plumbing services and more. Our trusted plumbers have the required knowledge, tools, and years of experience to handle both minor and major plumbing and sewer issues for residential & commercial.
Gina W. - Torrance, CA
Armando and his crew are extremely knowledgeable about plumbing and heating. I've used them multiple times for my rental and my home. Disposal repair, toilet repair, clogged sinks, a new HVAC system, etc. They are quick and professional and get the job done, no matter what it is. I can count on them to go get 'er done!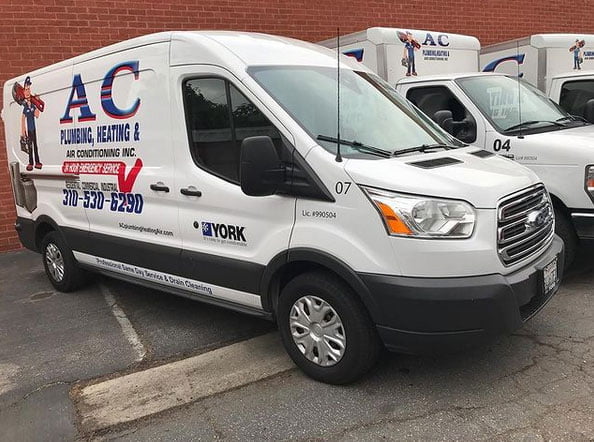 Whole House Repipe
in the South Bay