Tankless Water Heater Installation
Whether you're ready for a new, high-efficiency tankless water heater installation, or if you just want to get more information, AC Plumbing, Heating & Air Conditioning is ready to help you. We'll help you through the entire process, from selecting a tankless water heater that fulfills your needs best to offering installation that ensures effective operation and on-demand hot water.
Tank vs Tankless Water Heater
1. Convenience
The biggest problems that people have with their hot water is not having enough. You may find that hot water doesn't last long enough for everyone in your family to get a shower, or that it runs out partway through. These are problems that only exist with a tank water heater. A tankless heater can solve them.
2. Efficiency
One of the biggest things homeowners want out of a new water heater is energy efficiency. This is where there's the most dramatic difference between the two heaters. A tank heater operates continuously. A tankless heater only heats water on demand.
3. Cost
The cost advantages depend on whether you want a quick fix or a long-term investment. Tank heaters cost less up front but are expensive to run and wear out sooner. Tankless heaters cost slightly more up front, but can save you substantially on your monthly bills.
4. Installation & Maintenance
Installation costs on tankless heaters have come down recently, and Noritz offers models that are compatible with the same gas line and ventilation stacks as traditional heaters.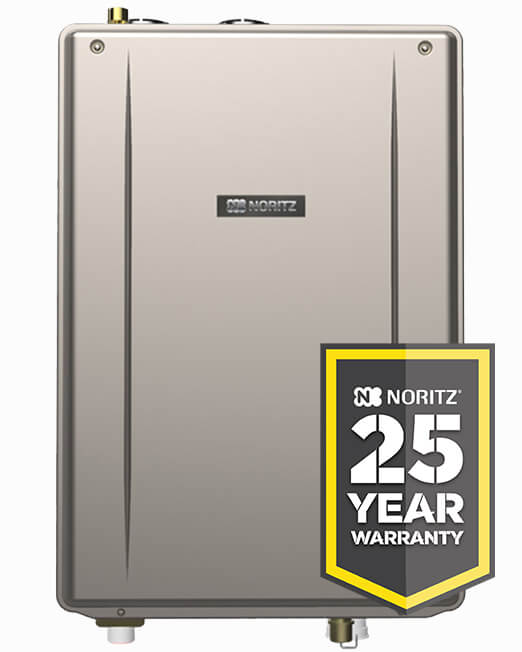 Tankless Water Heater Installation