Repiping Services in Torrance
If your home has old pipes or have been damaged beyond repair, you may need professional repiping services. Repiping can be a complex process if the pipes in the entire house have to be replaced. It's important to find a qualified plumber for repiping services in Torrance. The plumbers at AC Plumbing, Heating & Air Conditioning have the experience to get the jopb done right.
Our plumbers will inspect your pipes to determine the extent of the damage and how much repiping needs to be done. People generally take their pipes for granted until there is something wrong. Pipes can last for decades and you don't see them on a daily basis. That's why it's important to give us a call as soon as you notice any signs of trouble so we can assess the situation and provide you with a solution that meets your needs.
If your household pipes are causing you trouble and are in need of professional attention, give us a call today for expert re-piping services in Torrance and surrounding areas.
Signs You Need to Re-pipe Your Home
The lifespan for the pipes in your house can last between 20-100 years. Factors such as water hardness, installation and maintenance, and pipe materials, will be a huge factor in understanding the timing needed to change your pipes.
If you begin to notice water spots on the ceilings or walls, it could be a sign of major problems that need to be addressed as soon as possible. Leaks can be a result of a number of things, and they can pose issues that worsen over time. If you're worried about things like leaks in your water heater or cracked water supply lines, AC Plumbing, Heating & Air Conditioning has a team of trained piping & repiping technicians that can stop the flow of water in order to prevent any further damages.
Here are some signs that may indicate that your home needs new pipes:
When it comes time to re-pipe your home, call the experts at AC Plumbing, Heating & Air Conditioning.

Serving the South Bay
Torrance, Rancho Palos Verdes, Carson, Harbor City, Redondo Beach, Rolling Hills, Manhattan Beach, Hermosa Beach & surrounding areas.
Rick T.
Rancho Palos Verdes, CA
I used this company on recommendation of a friend. I had a complex remodel that included a new tub and some significant plumbing challenges. These guys were the most professional group! I was stunned. Four guys showed up and worked all day. All were exceptionally polite, friendly, and asked the right questions. The supervisor met all of us at the start and came by in the afternoon to check on things. Know how plumbers are slobs and unreliable? Not even close here. I'm super picky about who I let in my house. I would hire these guys again without ANY reservation. Good job, guys!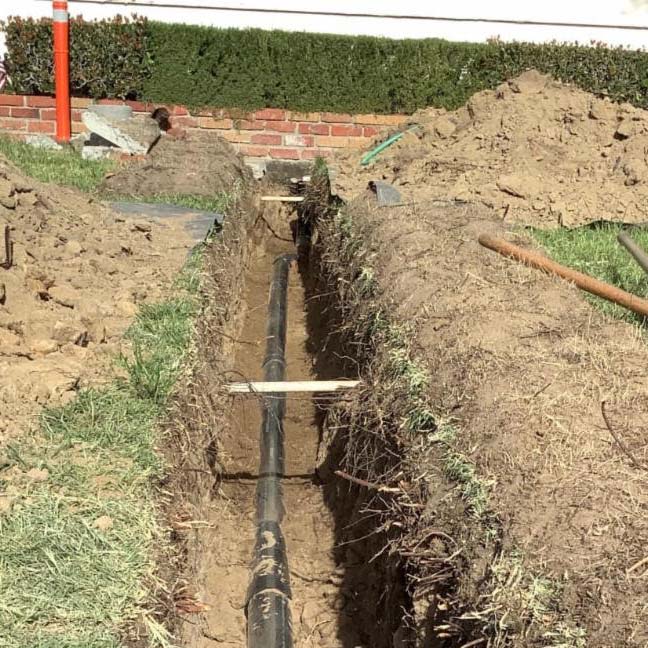 Schedule
Repiping Services in Torrance
Torrance, CA 90501, 90502, 90503, 90504, 90505, 90506