Mini Split Installation in Torrance, CA
Mini splits in Torrance & all of the South Bay have exploded as a new way to provide highly efficient heating & cooling your home. These are nothing like window or room air conditioners that are loud and not efficient. AC Plumbing, Heating & Air Conditioning provides mini split installation in Torrance & all of the South Bay. We are proud to offer this reliable, efficient solution to our customers.
Efficient Ductless Mini Split Solutions
AC Plumbing, Heating & Air Conditioning is a reputable company specializing in ductless mini split systems in Torrance, CA. With their expertise in HVAC services, they offer top-notch installation, repair, and maintenance solutions for residential and commercial properties. As leaders in the industry, AC Plumbing, Heating & Air Conditioning delivers efficient and reliable ductless mini split solutions, ensuring optimal comfort and energy efficiency for their customers in Torrance, CA.
How Do Mini Splits Work?
Ductless mini split AC & heating systems use a pair of indoor and outdoor units to warm or cool specific areas of your home. These energy-efficient units are easy to install and offer a flexible, low-cost solution for zoned heating and cooling. Best of all, there's no duct work needed.
Mini split systems deliver efficient heating and cooling with lots of flexibility. They can provide whole-home comfort in buildings that don't have central HVAC systems – or offer single-zone climate control for small additions that aren't connected to existing duct work. As an added bonus, ductless AC and heating allows you to adjust the temperature from room to room.
Samsung HVAC Preferred Dealer
AC Plumbing, Heating & Air Conditioning is proud to be a Samsung HVAC Preferred Dealer and installs state-of-the-art Samsung mini split systems in Torrance, CA.
The Samsung heat pump units are used to meet the heating and cooling demands of virtually any room. These ductless air conditioners are set up to provide personalized temperature control for each room and can also be programmed to use less power when the space is not being utilized.
Samsung Smart Whisper Ductless Air Conditioner
Alternative to conventional AC
Can be placed anywhere in your home
Maintains perfect temperature throughout the year
Uses up to 70% less energy
Priscilla T. - Torrance, CA
Tim came out to service our HVAC and did an amazingly thorough job. He explained everything with lots of details and pictures. Very friendly and knowledgeable. AC plumbing always has the best technicians. Appreciate all your help over the past few years!!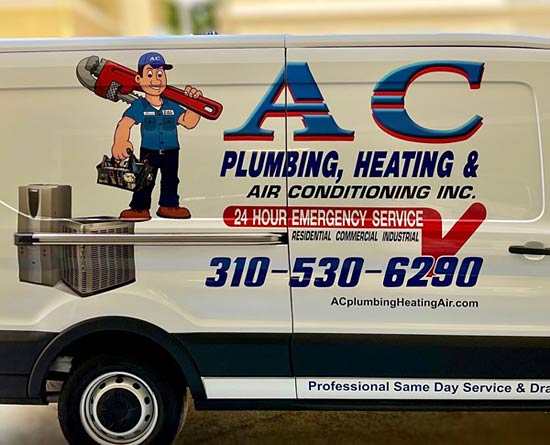 Get an Estimate
For Mini Split Installation
Torrance, CA 90501, 90502, 90503, 90504, 90505, 90506