Leak Detection & Repair in Torrance, CA
A leaky plumbing system can hurt your home in more ways than one. Besides water damage to your belongings, a leak could also indicate a much larger problem within your home's plumbing. AC Plumbing, Heating & Air Conditioning can locate leaks quickly and provide you with solutions that fit your budget.
Expert Leak Detection in Torrance
If you suspect a leak in your home, rely on AC Plumbing, Heating & Air Conditioning to provide the best service. We recognize the responsibility you entrust to our experts when you choose our leak detection services in Torrance or anywhere in the South Bay. Therefore, we conduct a comprehensive assessment of your property and provide customized services that cater to your specific needs.
Our unwavering mission is to assist our customers in promptly and efficiently detecting leaks using non-invasive methods to avoid any property damage.
Signs of A Water Leak
Sometimes homeowners can detect a water leak in their homes, but water leaks are not always obvious and easy to spot. Below are a few signs to look out for when it comes to water leaks.
Gaby P.
I had a leak coming from one of the pipes in my garage so I called AC plumbing and they were so accommodating and came within the hour! Eddy was great to work with because he was professional, nice, and helpful when explaining my leak issue. I highly recommend them to anyone who needs someone ASAP!!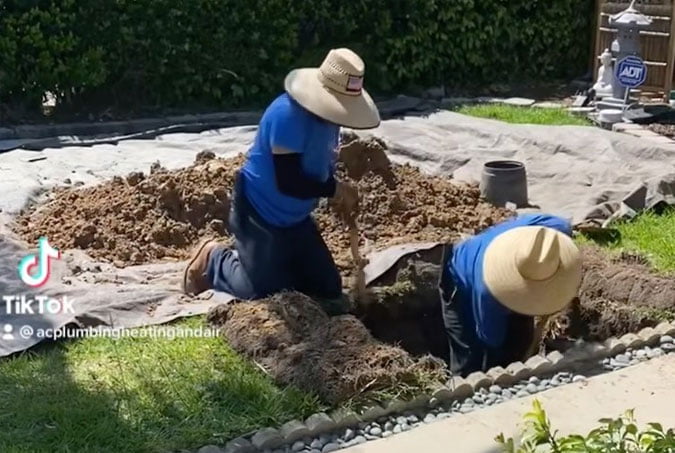 Contact us for
Leak Detection & Repair in Torrance