Heating Options in the South Bay
AC Plumbing, Heating & Air Conditioning offers a wide range of high-quality heating options to keep your home warm and comfortable. Explore our selection of top-rated heating systems from trusted brands like York and Samsung.
Reliable and Efficient Heating with York Furnaces
Discover the exceptional performance of York furnaces, known for their reliability and energy efficiency. Our York furnace range is designed to provide consistent warmth while keeping energy costs in check. With advanced features and cutting-edge technology, York furnaces are a smart choice for any home.
Key Features of York Furnaces:
Energy Efficiency: York furnaces are built with energy-saving technology, helping you reduce your carbon footprint while saving on utility bills.
Quiet Operation: Enjoy the comfort of a peaceful home environment with York's noise-reducing design.
Durable Construction: York furnaces are built to last, ensuring long-term reliability and performance.
Advanced Controls: Take control of your indoor climate with intuitive and user-friendly thermostat options.
Space-Saving Comfort with Samsung Mini Splits
Experience the convenience and flexibility of Samsung mini split systems. These compact units offer precise temperature control, making them an excellent choice for homes with limited space or unique heating needs. Samsung mini splits are renowned for their innovative technology and sleek design.
Key Features of Samsung Mini Splits:
Space-Saving Design: Ideal for apartments, small homes, or rooms with specific heating requirements, Samsung mini splits are compact and easy to install.
Customizable Zones: Achieve personalized comfort in different areas of your home with multi-zone options for heating and cooling.
Energy Efficiency: Samsung mini splits are designed with advanced inverter technology, ensuring optimal performance while minimizing energy consumption.
Quiet Operation: Enjoy a peaceful living environment with Samsung's low-noise operation.
Why Choose AC Plumbing, Heating & Air Conditioning?
At AC Plumbing, Heating & Air Conditioning, we are committed to providing quality products and services to meet your heating needs. With years of experience in the industry, our team of skilled technicians is dedicated to delivering reliable and efficient solutions.
Our Commitment to You:
Expert Installation: Our certified technicians ensure that your heating system is installed correctly and operates at peak efficiency.
Maintenance and Repairs: We offer comprehensive maintenance and repair services to keep your heating system running smoothly.
Customer Satisfaction: Your comfort and satisfaction are our top priorities. We strive to exceed your expectations with every service.
Contact AC Plumbing, Heating & Air Conditioning today to explore our range of heating options and find the perfect solution for your home.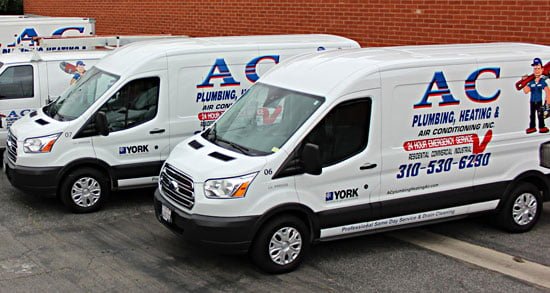 Contact us
for heating Solutions