Air Conditioning Installation in Manhattan Beach, CA
When you need air conditioning installation in Manhattan Beach, CA, AC Plumbing Heating & Air Conditioning is the HVAC company you can trust. We will make sure that your home stays at a cool and comfortable temperature. Our family owned and operated company has skilled technicians that can install the right air conditioner for your home. With our experience, we can get every air conditioning replacement in Manhattan Beach done right.
Free Estimate for Air Conditioning Installation
When you hire AC Plumbing Heating & Air Conditioning for your air conditioner installation, you can expect a prompt arrival followed by skilled service. Our fully trained & experienced staff will arrive on each call with the tools and know how to get the job done. We will work with you to select the right model for your home & budget. We'll conduct a Manual J Heating and Cooling Load to verify proper sizing.
AC Finanacing
We understand that needing a new air conditioner can be an unexpected situation you're not totally financially prepped for. That's why we provide financing through Synchrony.  Synchrony can help you weather any unexpected home comfort crisis with budget-friendly financing solutions.*
Synchrony offers:
Convenient monthly payments
Exclusive promotional financing offers*
Simple, hassle-free application process with fast credit decisions
*Subject to credit approval. Minimum monthly payments required.
Ductless Air Conditioning
Have a room that is too hot or too cold? Ductless has got you covered. Ductless systems come in all shapes and sizes, flexible enough to work however you need them.
Ask us about ductless air conditioning in Manhattan Beach.
Ductless Zoning
"Zoning" is a method of dividing a home into independently controlled temperature zones for enhanced comfort and efficiency. Unlike a central system that may only have a single thermostat controlling the whole house, zoned systems give you greater control over different areas or zones. A multi-zone system uses multiple indoor units connected to a single outdoor unit to allow you to either heat or cool areas where you spend the most time differently than those you don't use as much. This saves energy and helps reduce energy costs, regardless of the time of year.
Nick F. - Manhattan Beach, CA
Installed ductless AC system a couple weeks ago for 2 bedroom unit in Manhattan Beach. Works like a charm. Friendly crew. Competitive pricing. Easy to schedule estimate and install. Armando is a great lead technician and Christina and Mario at the office are very responsive. Would highly recommend.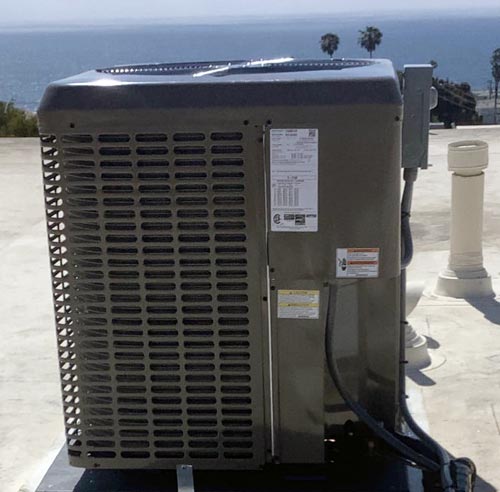 Get Estimate for new air conditioning installation