AC Repair in Redondo Beach, CA
When your air conditioning system encounters problems, keeping your cool can become a real challenge, especially during hot summers. At AC Plumbing, Heating & Air Conditioning, we understand the importance of a well-functioning AC unit, and we are here to help. Our company takes pride in providing expert AC repair in Redondo Beach that ensure your indoor comfort is restored promptly and efficiently.
Trusted AC Repair Technicians for All Brands
Our team of skilled technicians at AC Plumbing, Heating & Air Conditioning has extensive experience and expertise in handling AC repairs for all major brands and models. Whether you have a traditional central air conditioning system or a modern ductless mini-split, our technicians are trained to diagnose and fix a wide range of issues. With our in-depth knowledge of various AC systems, you can trust that we will pinpoint the problem accurately and offer the most suitable repair solutions.
Prompt and Reliable AC Repair Solutions
When you choose AC Plumbing, Heating & Air Conditioning for your AC repair needs in Redondo Beach, CA, you can expect prompt and reliable service. We understand that a malfunctioning AC can disrupt your daily life, so we prioritize quick response times to get your system up and running smoothly again. Our technicians come fully equipped with the necessary tools and high-quality replacement parts to handle most repairs on the spot, minimizing downtime and inconvenience.
Quality Workmanship and Customer Satisfaction
At AC Plumbing, Heating & Air Conditioning, we are committed to providing top-notch workmanship and ensuring customer satisfaction. Our technicians undergo regular training to stay updated with the latest industry advancements and repair techniques. When we work on your AC system, we do so with precision and attention to detail, leaving you with a fully operational cooling system that meets the highest standards.
Schedule Your AC Repair Today
Don't let a faulty AC unit spoil your comfort. If you're experiencing cooling problems in Redondo Beach, CA, AC Plumbing, Heating & Air Conditioning is just a phone call away. Our friendly and professional team is ready to assist you with any AC repair needs. Contact us today to schedule a service appointment, and rest assured that your cooling system is in the hands of reliable experts. Remember, we repair all brands, so no matter your AC model, we've got you covered!
Cynndy S. - Redondo Beach, CA
We have been relying on AC Plumbing for over 25 years. They are the BEST. Always pick up the phone, always responsible and responsive. Their work is fast and clean. They offer good solutions at a reasonable price for the quality work that they accomplish.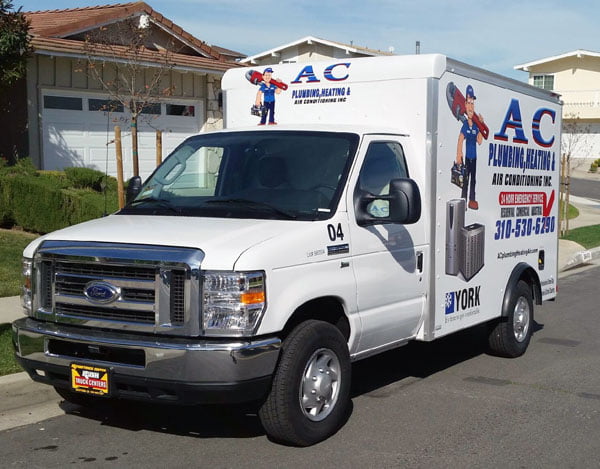 Contact us for
AC Repair in Redondo Beach, CA
Redondo Beach, CA 90277, 90278